From dry, flaky skin to silky smooth skin with one swipe!
Our ightweight, non-greasy whipped to perfection body butters are ready to be slathered on your body to quench your dry skin any time of day.
The unique oils and butters in our body butters have a very low comedogenic rating, meaning they are non pore-clogging and you don't have to worry about feeling slimy and greasy after application.
"I love Eden body butters, i normally get them for myself but recently my 5 year old son was diagnosed with eczema so i bought this one for him since he loves anything vanilla. It is the perfect soft, warm vanilla scent that we both love. He uses it after every shower and its helped his dry skin tremendously. It melts like butter. Definitely recommended."

Tiffany A.
Body Butter FAQs
Is there a preservative in it?

Our products are all hand crafted and are not made to store on shelves for years. We do not use any preservatives in our products.

Is there an expiration?

Our whipped body butters should be opened within 6 months of purchase and used within the next 6 months.

Product Care

Once opened, the product become exposed to dirt and microorganisms. It is best to use clean hands when applying. Body butters are also sensitive to heat, keep in a cool, dry place.
Our Top Picks
Regular price
Sale price
$20.00 USD
Unit price
per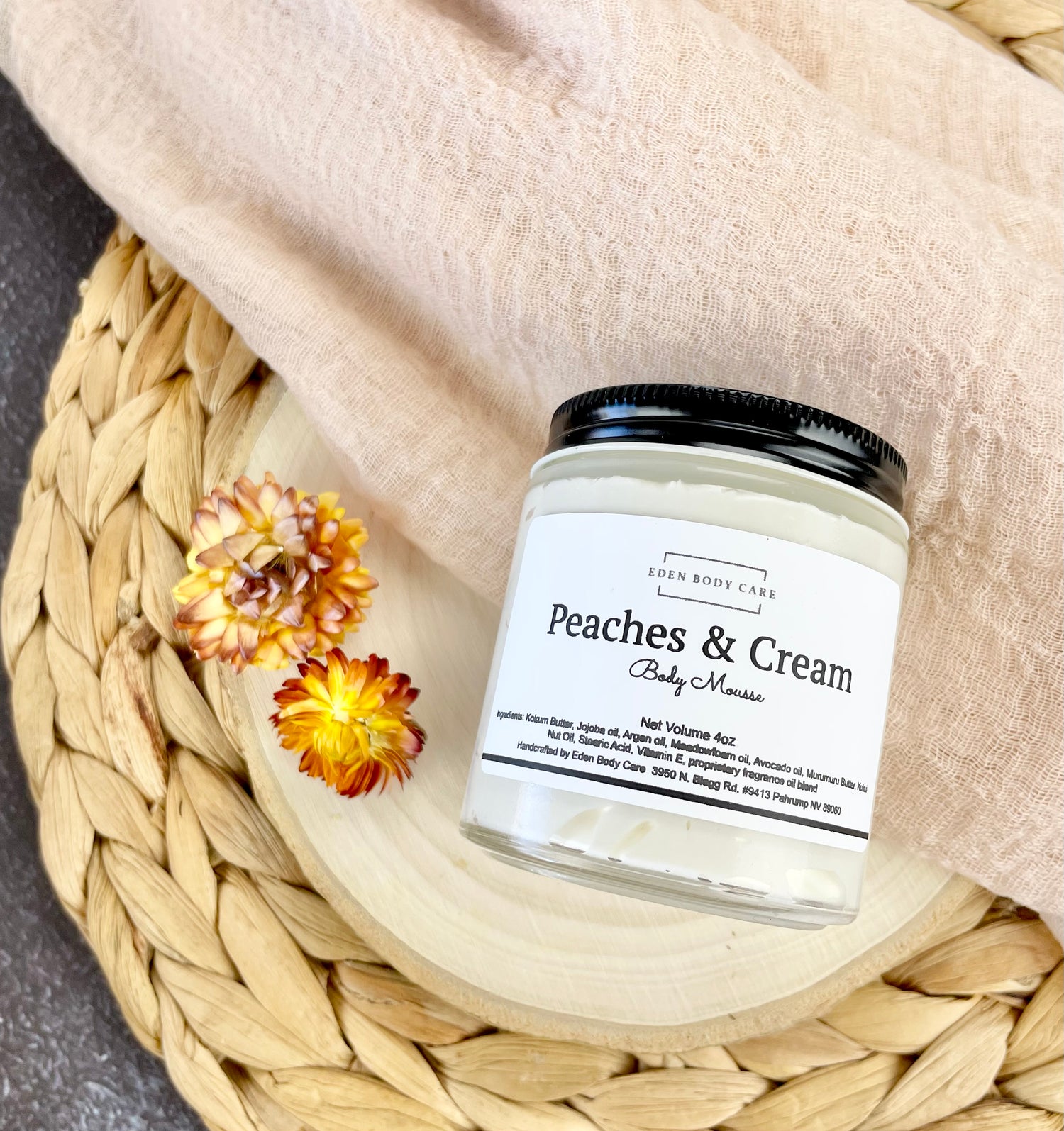 Regular price
Sale price
$20.00 USD
Unit price
per
Questions? We're always available.