Romantic Rose Goat Milk Soap
Regular price
Sale price
$8.00 USD
Unit price
per
Sale
Sold out
Enter into a field of wild roses, as you walk through this path, you pick up and bundle several roses together and you take a whiff. The strong fragrance of rose embodies your mind, filling it with the richest florals with hints of vanilla, musk, orange peel, lily, and geranium.
These bars of Romantic Rose has a bottom section of walnut shells to provide an amazing exfoliation to keep your skin silky smooth.

Ingredients: Saponified: Olive oil, coconut oil, fresh goat milk, cocoa butter, shea butter, castor oil, sunflower oil, fragrance oil, walnut shells, rose petals
Listing is for 1 bar of soap, wrapped in a paper cigar band. Boxes are exclusive to retail stores
Category of product: Staple (we try to keep this always in stock)
Dimensions: 3.5" x 3" x 1"
Weight approx 4oz +
Each bar of soap will last approx. 2-3 weeks depending on personal usage and lather power. Our soaps are cured a minimum of 6 to 8 weeks to produce a harder, longer lasting bar for you!
Share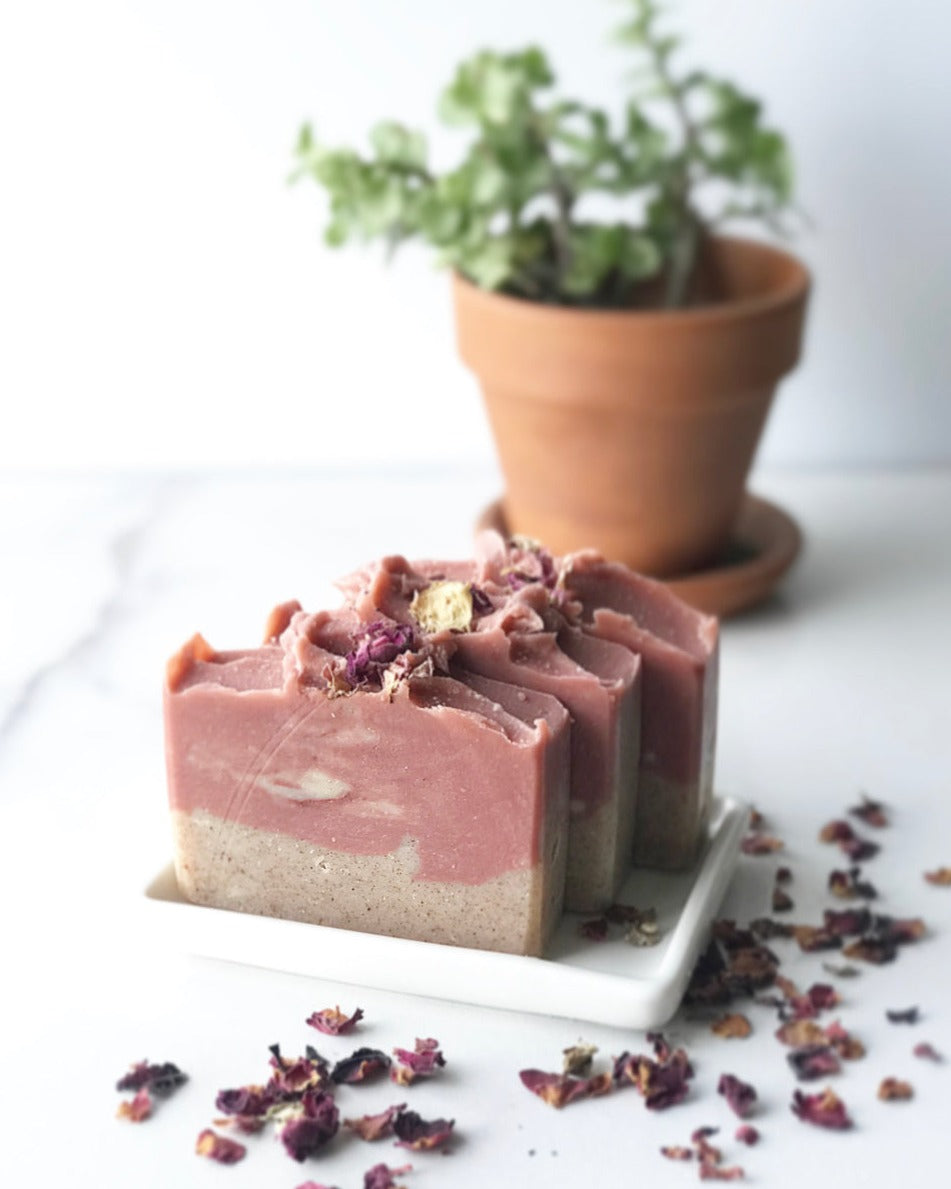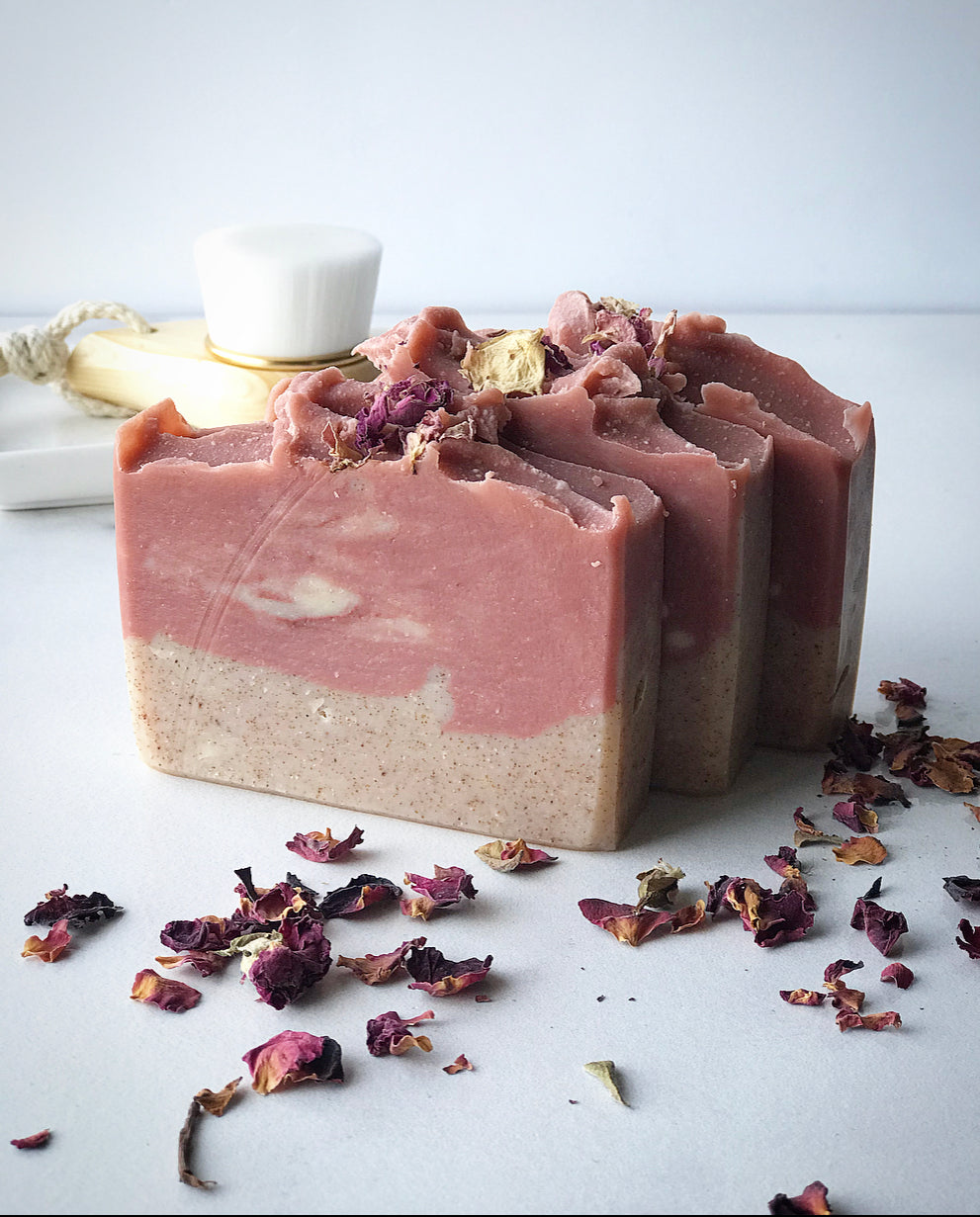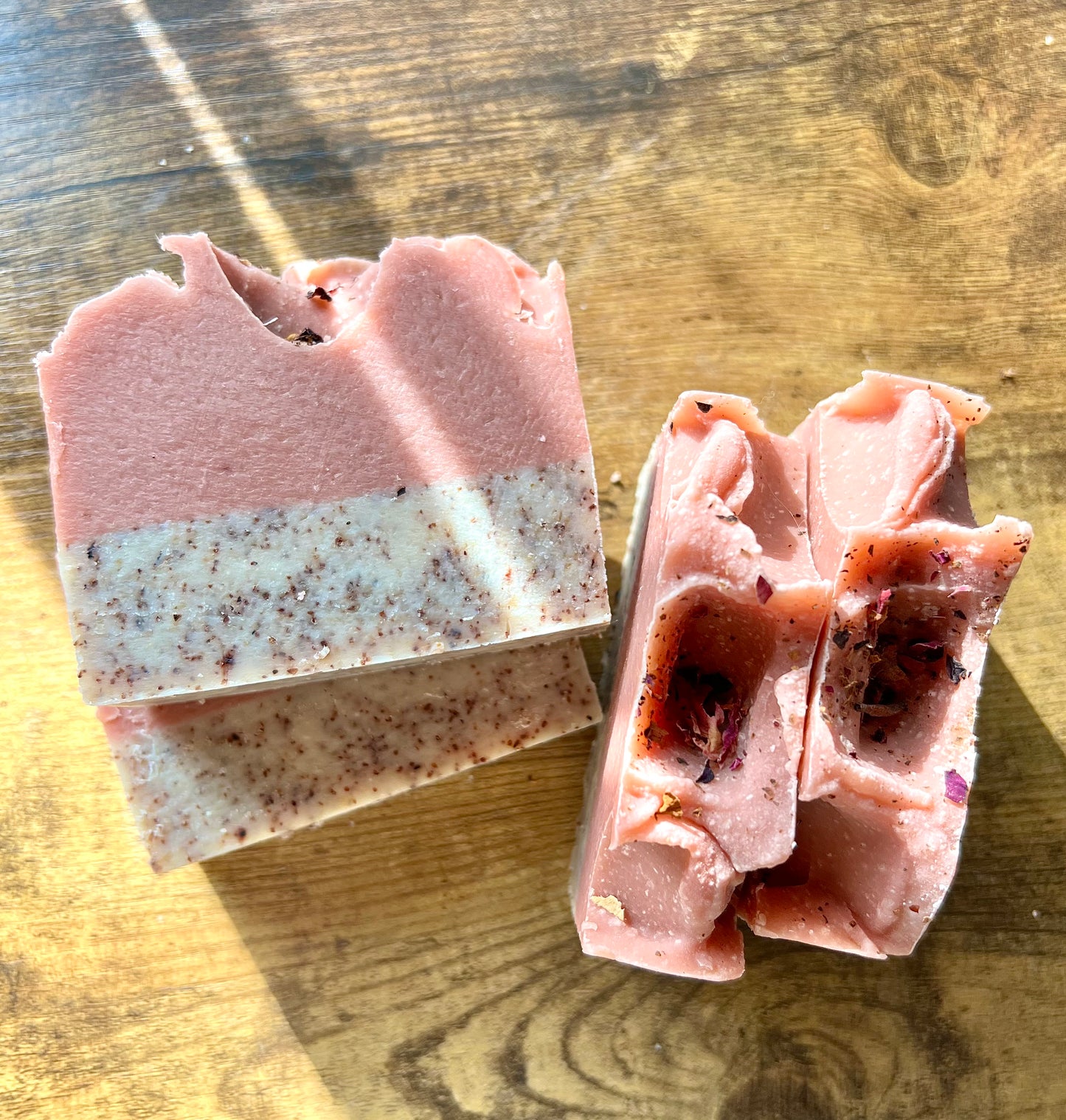 Bouquet of roses.
The fragrance of this soap is amazing! It's like having a bouquet of roses in your bathroom. I keep a bar on my nightstand because it smells so good!
This rose soap does not have a cheap perfume or imitation rose smell like other brands have. It actually smells like fresh cut roses. It's very moisturizing and the exfoliation side is good for smoothing out my heels. One thing I can say about Eden Body Care is that they do not skimp on the scents; they are robust and lingering. EBC soaps are very well-made and worth every penny.
Fabulous
Love your product we find it is moisturizing. Probably my favorite scent! Especially in the winter when I don't get to play in the rose garden.
We are so happy you enjoy the Romantic Rose Goat Milk Soaps! They are one of our favorites as well :)
Need a full bar!
I received a sample of this bar of soap with my purchase and I was in love, the smell of the roses and the creaminess of the soap was divine! The smell lasted on my skin and made it so soft, I need to get a full bar!
Thank you so much for your review, we are so glad you're enjoying your sample! Romantic Rose is available all year round, and the full bar has lovely exfoliating walnut shells too!
My New Favorite
The scent is heavenly! Just the perfect amount of rose. My skin is so soft and I feel like I am walking in a rose garden. Wished I had ordered more, next time right?
Thank you so much for your review and so glad you love this bar! We better get to restocking these Rose bars for you!