Pomegranate Flowers Goat Milk Soap
Regular price
Sale price
$8.00 USD
Unit price
per
Sale
Sold out
One of our best sellers, Pomegranate Flowers soap is back in stock! This fragrance will fill your shower beautifully and the nourishing oils in this goat milk soap will leave your skin feeling soft and smooth. 

This gorgeous floral soap is scented with a deep and tart pomegranate fragrance with a slight herbal undertone. This has notes of lemon peel, currants, geranium, rosemary and cedar. Garnished with dried pomegranate flowers, this soap will catch anyone's attention sitting on your bathroom sink.

Ingredients: Saponified: Olive oil, coconut oil, fresh goat milk, cocoa butter, shea butter, castor oil, organic high oleic sunflower oil, fragrance oil, pigment, pomegranate flowers

Limited quantities/seasonal product
Dimensions: 3.5" x 3" x 1"
Weight approx 4oz +
Listing is for 1 bar of soap
Each bar of soap will last approx. 2-3 weeks depending on personal usage and lather power. Our soaps are cured a minimum of 6 to 8 weeks to produce a harder, longer lasting bar for you!
Share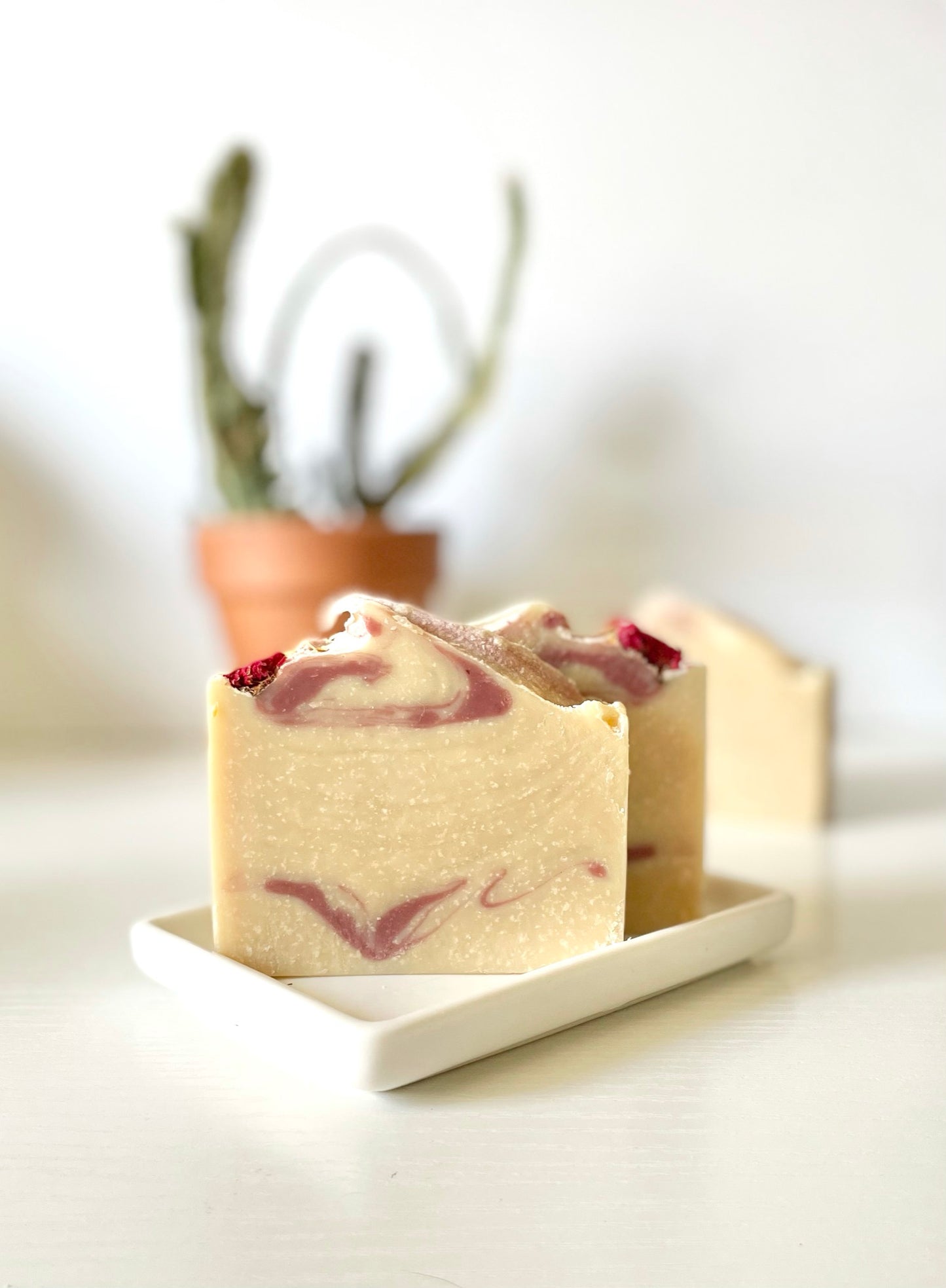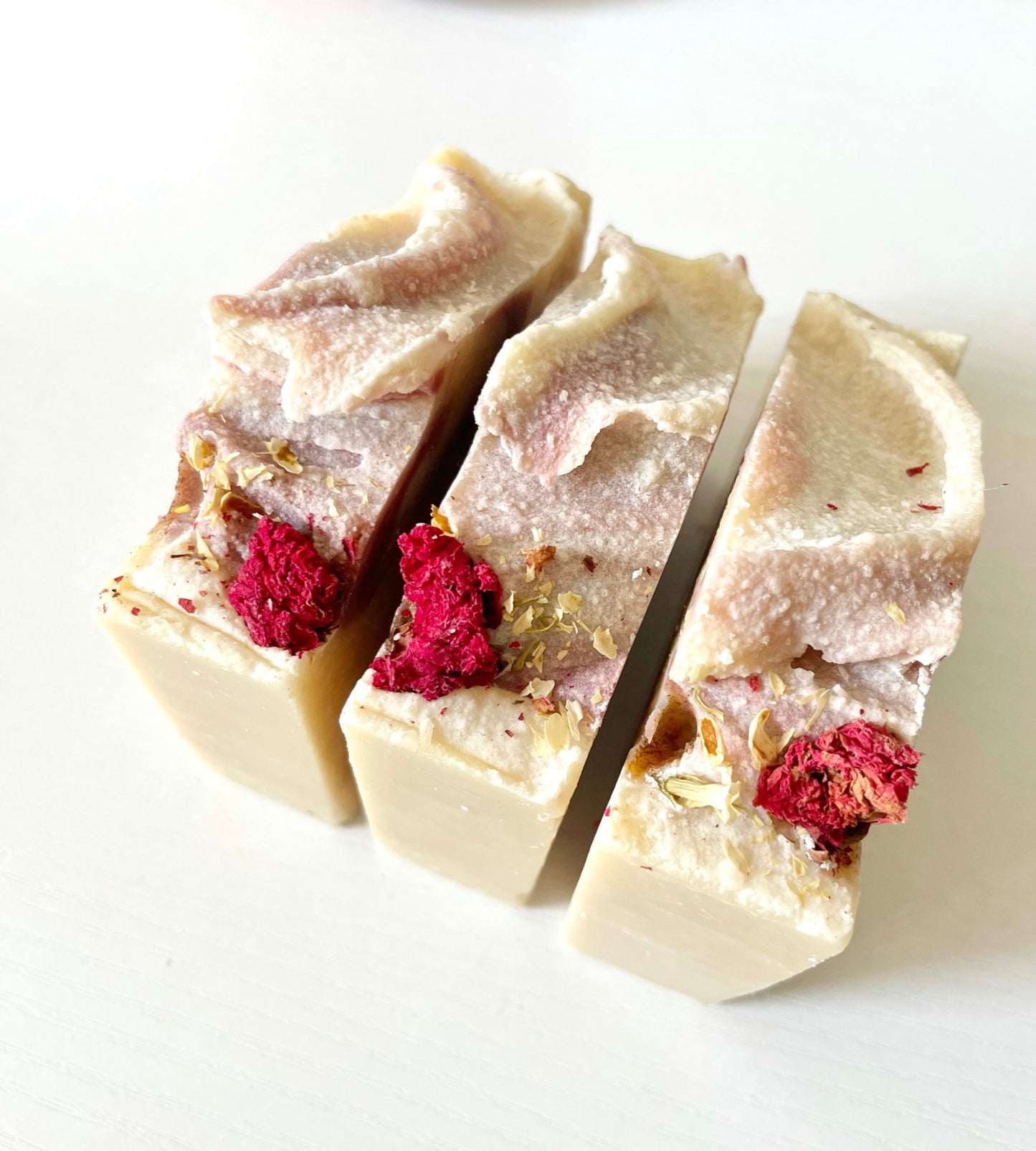 Amazing!
I absolutely love Eden Body Care's soaps because they keep my hands so smooth, they smell amazing, and last a long time! I've been buying their soaps for two years now and I'm never disappointed! I love this scent and the soap is beautiful ❤️
Smooth
Great soap. I stopped going to lush because there soap are so amazing. Good size to them. Wonderful scent profiles too.
Smells so good!
Smells like heaven and leaves my skin so moisturized and soft.
Thank you so much for your review Emily! We are so happy you love the scent of Pomegranate flowers!
Fragrant and Creamy
I absolutely love this fragrant and creamy soap. The floral and fruity scent is beautiful and fresh. This soap feels so luxurious...but at a reasonable price...which definitely makes it easy to treat myself. It also makes a wonderful gift!
Thank you so much for your review and glad you enjoy this floral bar of soap!
Every Day is Spa Day
Gorgeous and beautifully fragranced! Turns an every day shower into a spa experience. Have purchased numerous times and will continue to do so!
Thank you so much for your positive review, we hope to turn everyone's every day shower into a spa experience just like yours.